Provider Skills gives you the hands-on training you need to feel confident in your practice!
In this course, you will learn basic and advanced skills in an online format at your own pace.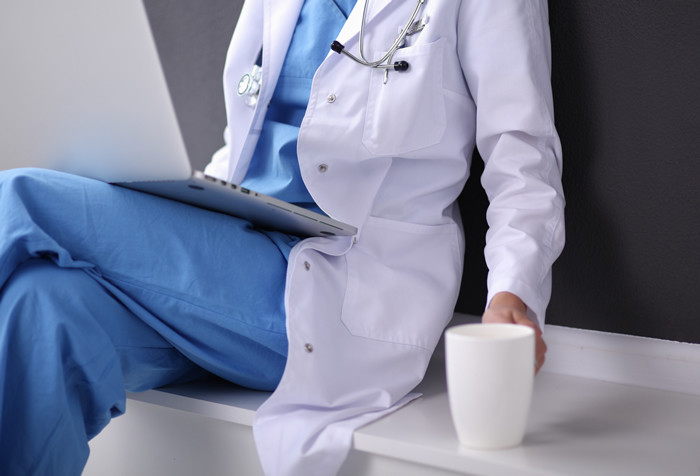 Hands on Learning with our Suture Kit
This Kit includes:
Suture Tools
Suture Skin
Suturing Materials
It's the next best thing to real skin! Our lessons are also filled with voice lectures and videos to provide both auditory and visual learners what they need to be successful.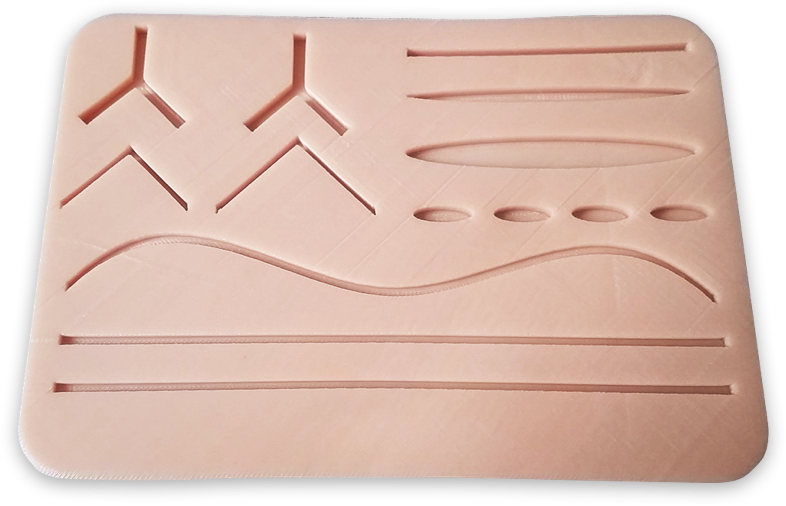 -Suture Kit Included with course fee
Hands on Learning with our Simulation Kit
This Kit includes:
Suture Tools
Suture Skin
Suturing Materials
Foreign Body Removal Simulator
Nexplanon Removal Simulator
I&D Simulator
Sebaceous Cyst Simulator
Skin Biopsy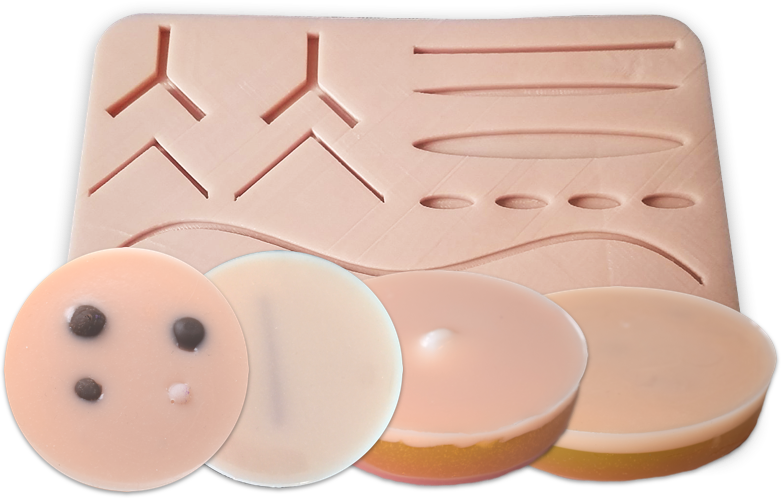 -Suture Kit Included with course fee
What Can Provider Skills Do For You?
Provider Skills offers online CE courses that give you hands-on training to enhance your career. Have you recently graduated from your NP or PA program? Provider Skills can give you the necessary skills to help you hit the ground running at your first job. Our classes provide practical training in an online format—whether you're interested in primary health care course, aesthetic medicine training, or a variety of other courses. These courses are not just for new graduates, but for providers at any level that needs to brush up on skills. You can learn at your pace, on your own schedule. Get started with Provider Skills today!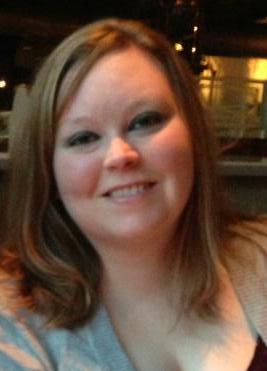 "So I just want to leave this comment here to let you guys know how great I think this is. I'm an FNP and have been in practice for a little over a year in a primary care setting. My ultimate goal is to work in an ER/urgent care though. Well, in a primary care office, you don't do much suturing, I&Ds, or really many derm procedures at all. You also really don't do many women's health procedures either. These videos really helped hone my skills and gain the confidence I need to keep up in the fast-paced environment of an ER. They're short but thorough videos so you don't have to set aside a bunch of time for them. I followed along with the kit that was sent to me, I took notes, and even went back and re-watched the videos of the procedures in which I felt weakest. The large suture pad made refining my suture technique easier than using an orange or a chicken breast (like what we used in school). Plus you get 10 CMEs! I definitely recommend this to help take the worry out of learning procedures."
-Chris Ventimiglia Brandt, FNP
See what other students have to say about the course!
As a Dermatology NP , this course was better than my actual training ! I learned some very important clinical pearls. - Rachell Davis
Thank you! This was a great course! I appreciate the visual learning and the access at home whenever I choose. I will be recommending it to all my colleagues.-Angela Lewis
Very good lecture and realistic. I have assisted with these as a RN and look forward to treating these as a NP. Thanks!
Very helpful! I like the fact I can go back and repeat multiple times if needed to brush up on my skills. Thank you!
Thank you for having this online was not able to get away and really enjoyed the update and review of information. Thank you again -Joanna Bunch
This is a great visual aid to suturing. The technique was easy to follow because of the angle placement of the camera. The provided materials help you become familiarize with handling equipment and you can practice as much as you need. -Candias Smith
Great supplemental course with visual and hands on learning equipment. You are able to work at your own pace and questions are answered promptly with evidenced based references.