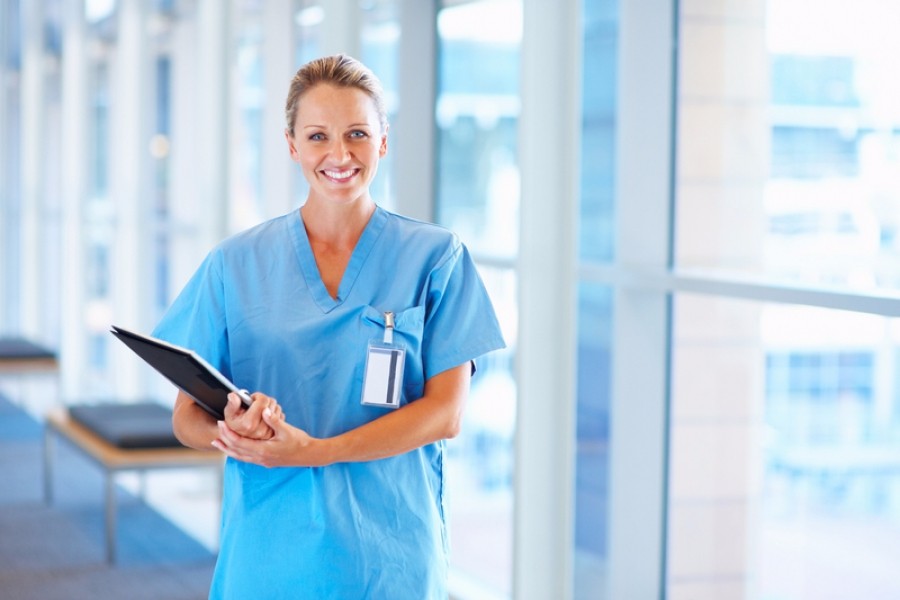 If you thought nursing school was tough, wait until you get to nurse practitioner school. Heavy class loads, learning on the fly, and trying to balance school and life can be a huge challenge, no matter how well you perform as a student.
However, NP school is a worthwhile investment that can provide you with excellent professional clout and help you care for patients more effectively than ever before. It's not a cakewalk, but NP is very beneficial and manageable, if you have the right strategy to start.
In this blog, the team at Provider Skills will give you some tips for surviving NP school, and making a smooth transition from the educational to the professional world. With the right mindset and some hard work, you'll be an excellent NP before you know it!
Befriend your classmates.
It doesn't matter what level of education you're in or what discipline you study—finding high-performing classmates will ultimately improve your learning permanence, your practical skills, and your grades. These classmates might not just be potential study group members or professional connections—they can be lifelong friends who can provide you with wisdom and knowledge on your journey through NP school and beyond. It's always great to know people in your line of work so you share the methods and practices you find most effective, sympathize with each other over the struggles of the job, and learn new ways to improve your patient care abilities. Plus, it's always nice to have a few buddies to grab a bite or a drink with after a long week of studying or working.
Making friends is a great place to start when entering NP school. You'll be surprised by the progress you can make and the skill you can learn with a little help!
Master your schedule.
In NP school, you don't get a lot of spare time—when you're not in class or getting real-world experience, you're studying and working on homework. With so many things to accomplish in so little time, it's important to master your schedule and stick to that schedule throughout your semester.
Great time management takes your academic and personal schedules into account, so set aside a specific time for studying every day or other day, block out some time to check and double-check your school assignments, and of course, get a solid and steady amount of sleep every night so you can study and perform at your very best. Don't forget to save a little time for yourself to relax, too.
Live a healthy lifestyle.
If you're not keeping your body and mind in good shape, you're not going to be as sharp as you could be for your clinical hours, you'll make silly mistakes on assignments, and you'll lose energy and mental acuity when you need it the most. Nurses, more than most professionals, must have handle on their health so they can set a good example and properly take care of their patients—so a healthy diet and plenty of exercise are of utmost importance through NP school and beyond.
Eating a healthy balanced diet can be difficult when you're spending so much time getting work experience and hanging out in the classroom, but there are ways to make eating healthy and convenient. Meal prepping will allow you to have food ready when you're too tired to cook, and healthy, on-the-go snacks like fruit, nuts, and yogurt will give you the extra boost you need to get through your day. The healthier your lifestyle, the better you will perform, and the better carre your patients will receive—and you'll feel great, too!
Don't fall behind on logging clinical hours.
Logging clinical hours might seem tedious and boring, but it's essential (and required) for your NP school success. If you fall behind on logging your hours, you're in trouble—you might forget to log hours that you completed which could set you behind, and you'll have to spend countless hours logging your hours in one sitting at the very last minute.
Procrastination might help if you're a writer, but it certainly doesn't help if you're going to be a top-performing nurse practitioner. Stay on top of your logging, and have a smooth ride through NP school.
Take advantage of Provider Skills!
If you're going to succeed as a nurse or nurse practitioner, you need to get the hands-on experience and primary skills practice to do good work from day one. That's where Provider Skills can help. Our skills courses can earn you 10 CE credits, give you practice at the toughest of primary care skills, and give you an advantage over your classmates and peers. Don't wait—enroll in a course today!