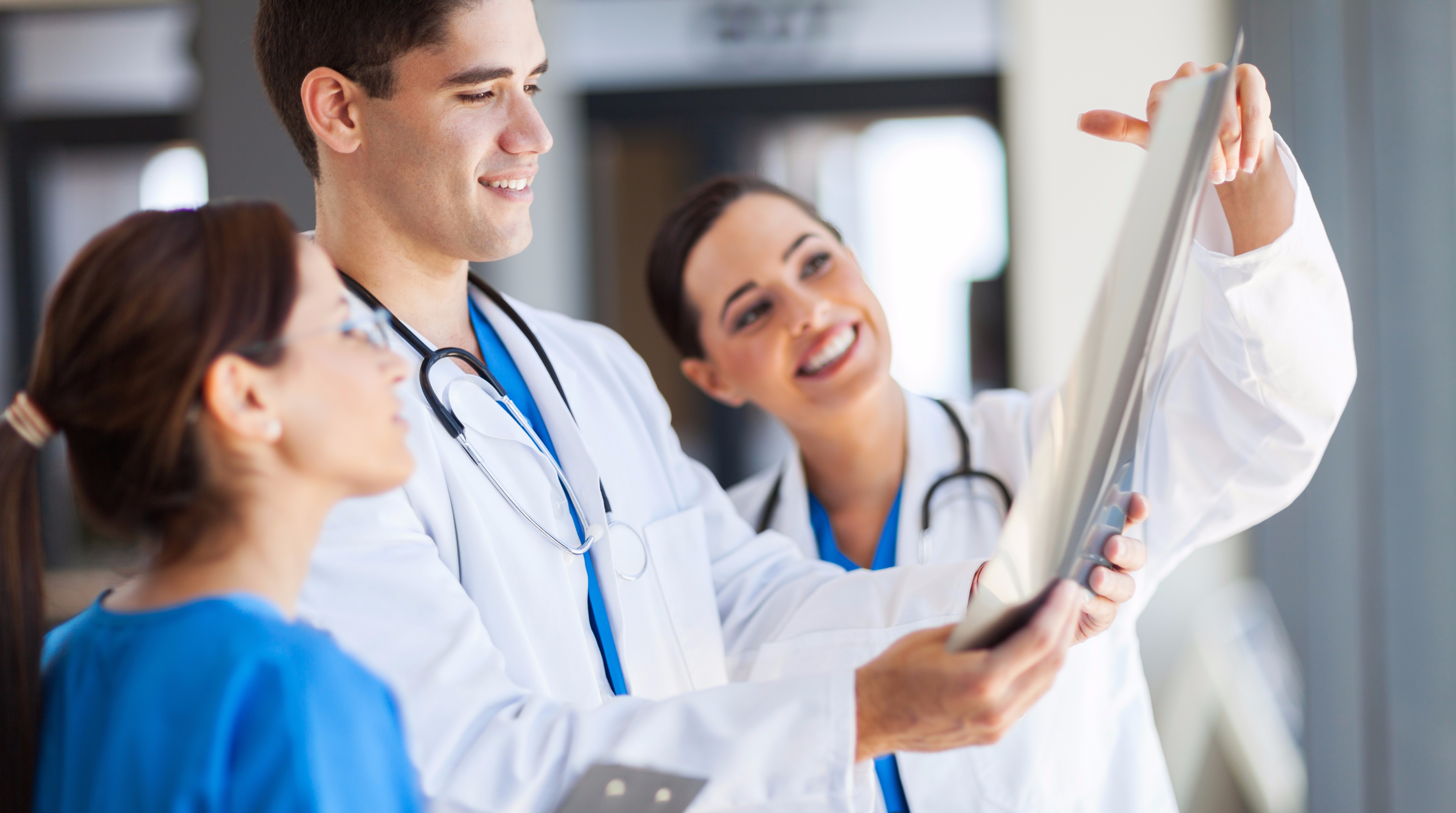 For some of us, learning our job on the go isn't a big deal. We can stumble through spreadsheets, have our bosses fix our mistakes, and take months (or even years) to master our craft.
Naturally, nurses and other medical professionals don't have this luxury—when you mess up on the job, you could negatively affect someone's health. This is why hands-on training is so important for nurses, nurse practitioners, and other medical professionals.
In this blog, Provider Skills will outline some of the benefits that hands-on training and simulation technology have for nurses and nurse practitioners in training. With the right skills training, medical professionals can make a positive impact on patients from their first day on the job!
Honing Clinical Skills & Muscle Memory
Students can watch videos and read articles about medical procedures all they want—but they won't truly understand medical procedures until they go through the motions and perform them. It takes a lot of time to develop the muscle memory to properly perform medical procedures like suturing or administering injections—and all of the "practice" on these skills could leave a lot of patients uncomfortable, nervous, or frustrated.
Fortunately, simulation technology like the Primary Care Procedures packages from Provider Skills can speed up the learning process for nurses in the comfort of their own home or classroom. Simulation technology recreates the look and feel of human skin so you can improve your suturing skills, practice foreign object or nexplannon removal, deal with sebaceous cysts, and practice other primary care or more advanced procedures in a low-risk, fail-safe environment.
These simulators aren't just made for personal use—nursing schools and medical institutions use state-of-the-art simulation technology so their students can improve their muscle memory and achieve learning permanence for a variety of medical skills and procedures. This hands-on training, combined with medical center experience and academic studies, creates well-rounded, confident, and skilled medical professionals.
Following Clinical Guidelines
For nurses, it can be hard to master more advanced clinical skills when they already have so much on their plates. Throw a nurse into an emergency room or intensive care unit, and the fast pace and chaos make learning skills even harder.
This is where simulators and nursing skills lab training become very useful. By taking advantage of training sessions and using simulators to improve complex skills like invasive procedures, nurses learn the skills they need to succeed and make sure they're following all clinical procedures and guidelines in the process. They can consult their colleagues or instructors if they feel unsure about a certain procedure, or they can get help on skills that they feel weak in to strengthen their overall set of nursing skills. Overall, the extra experience and repetition on these procedures will help nurses achieve consistency in their work, eliminate mistakes, and help them teach younger, less experienced nurses down the road.

Gaining Confidence
The medical world can be overwhelming, especially at the start. There's a ton of information to learn, skills to master, and mistakes to avoid—plus, you have to make sure all of your patients feel calm and comfortable under your care.
It's hard to be confident in the world of nursing, especially when your real-world experience is fairly limited. So how do nurses gain a confidence boost before they even start their first job?
If a nurse has confidence in their skills—even if it's just on a simulator—they'll have a much greater chance to succeed in the nursing world, deliver great patient care, and have the confidence to keep growing and learning as a medical professional. Basic skills are the backbone of all other, more advanced procedures—if nurses master the basics, they will have set a foundation that will help them learn quicker and help more patients, and will ensure they feel more confident and less overwhelmed in the process.
Online CE Courses From Provider Skills
When you're a nurse, there's barely enough time in the day to care for patients, improve your skills, and get at least of few hours of sleep. Fortunately, online CE courses from Provider Skill make continuing education easier than ever with a variety of hands-on training session and tutorials to improve your primary care skills. Use our Primary Care Procedures Deluxe Package to boost your confidence in basic procedures at your first job, practice SOAPnote Clinical Tracking to master the administrative side of of the medical world, and get key professional advancement tips and a variety of other professional resources! We're adding new courses regularly, so you'll always have new ways to improve your skills and become a better medical professional. Get started with Provider Skills today!